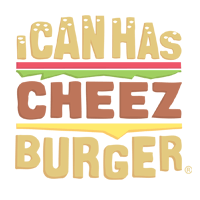 I Can Has Cheezburger?
Meet Mister Pushkin, the cat who's always right, except for when he's wrong.
Living with his owner, Klem, Pushkin the cat is obsessed with smoked salmon and skimmed milk and adores a good sunrise.
The cheeky and mischievous cat has a heart of gold and a wisdom way beyond his years.
The comical adventures of Mr. Pushkin and his owner are now chronicled in a series of 12 charming books by author AC Michael, showcasing their daily life problems as well as his battles with ferocious dogs, pesky spiders, a cat-hating neighbor, a persistent cat thief, and a less-than-charming cat show judge.
Once you've stepped into the quirky world of Mister Pushkin, you'll never want to leave.
Check it out on Amazon.