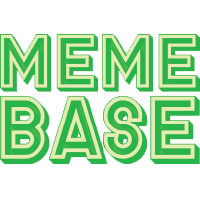 Memebase
Can you hear that? It's the sound of "Hello, darkness, my old friend." Or is that the Curb Your Enthusiasm theme.
Whatever it is, it's the sound of someone giving into a man that they called a "phony" and "fraud." At least, that's the look on Mitt Romney's face as he eats dinner with Donald Trump as he once again interviews for a job in the Trump administration. He looks scared, broken, and maybe, in danger — harkening back to that time just a few months ago when it looked like New Jersey Governor Chris Christie was being held hostage by our president-elect.
But don't take my word for it, Twitter has already had a go at captioning the saddest night of Mitt Romney's life — and this guy lost a presidential election.
Check out some of the best reactions to the moment when a million voices inside Mitt Romney cried out in terror and were suddenly silenced.
What could be better than an endless supply of trump memes? Maybe some of the best of all time? Or perhaps some of the finest highlights from the G7 Summit or simply some of the best reactions to one of his more infamous tweets.
1

Just Look At the Picture

The lighting, both of their faces... it's perfect.

---

Advertisement

---

---

---

Advertisement

---

---

---

Advertisement

---

9

See!!! They Did It On Purpose!

---

---

Advertisement

11

It Does BEAR a Certain Resemblance

---

---

---

Advertisement

---

---

---

Advertisement

17

Obviously This is a Prime Candidate for a Photoshop Battle Too

---