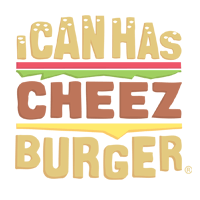 I Can Has Cheezburger?
15 Critters and Their Amazing Camouflage Abilities
One thing that all military vets know is the importance of being unseen by the enemy. In the spirit of Veterans Day, here is a list of animals that show their skills at blending in with their environments. As you'll notice below, some critters are better than others...
1

That's Right...Just a Few More Steps to the Catapult...

---

2

The One on the Left Moved to a Dairy Farm...He Was Never Seen Again

---

3

No Other Baby Chameleon Could Match These Skills

---

4

Closing Your Eyes to Hide Actually Works in This Spot of the House

---

5

It's Convenient to Have a Cloaking Devise that Looks Like a Cozy Rug

---

6

Which of These Things is Not Like the Other?

---

7

Snowcat Catches a lot More Mice in the Winter...

---

8

Yeah...That Ought to do it...

---

9

This is the Snow Kitty in Summer Time

---

---

11

Some Questions are Just Really Important

---

12

Trust Me...He's In There...

---

13

A Suspiciously Cute Snowball

---

14

Keep Your Enemies Close

---

15

He Didn't Want a Bath...So he Ended Up Cleaning the Floor Instead