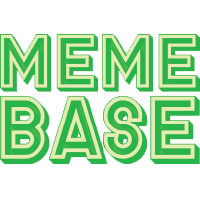 Memebase
Fyrkantig, Sparsam, Dagstorp, Grundtal. Unless you speak Swedish, these words can only mean one thing: Ikea.
But no more. Ikea, who for years has named their comfortable, affordable, and dorm room-ready furniture by following a pretty strict system, is now in the trolling business, and business is good.
Last night, for reasons unknown, so for now we'll just assume that they thought it would be funny, Ikea replaced the names of their products with common Google searches. So suddenly a thing like Lattjo becomes "My Family Doesn't Respect Me" and Memnes becomes "My Friend Only Talks About Himself."
This is all apart of "Ikea's Retail Therapy." Through this site, Ikea doesn't just furnish your apartment with practical and fashionable Swedish goods, but also fixes your life — or, at least, gives you something to buy, so you can forget about your actual problems. Check it out.
---

Advertisement

---

---

---

Advertisement

---