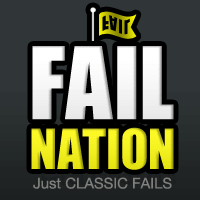 FAIL Nation
We get a little bit closer to that dystopian future of our dreams everyday. Sometimes an advertisement notices how close we are.
An subway billboard in Beijing has done just that.
The advertisement is for a sports haze mask and features a female running with a face mask that looks like a souvenir from Fury Road. A sports haze mask is for people attempting to exercise in heavy smog areas, like Beijing.
Twitter reacted, as it's wont to do, welcoming the new oncoming dystopia.
1

The whole dystopia thing doesn't seem so bad

---

2

Oh, right. That doesn't seem great.

---

3

Advertising isn't messing around anymore.

There was a problem rendering this tweet - it may have been deleted.

---

---

5

Suddenly, the mask doesn't seem that bad.

---

---

7

Did anyone ever use QR codes?