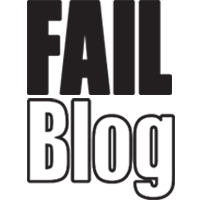 FAIL Blog
Our President-Elect Tweeted at Arnold Schwarzenegger To Brag About His "Apprentice" Ratings and Oh, Boy, It's Gonna Be A Long Couple Of Years
You're Terminated just doesn't have the same ring as "You're Fired."
I guess that's something we have to think about now. That billionaire reality-TV gameshow host who won the presidency last month, Donald Trump doesn't want anyone to forget that he's the best billionaire reality-TV gameshow host, not the best president.
To prove it, first thing this morning, instead of getting one of those intelligence briefings he's been avoiding for the last two months, he decided to slam politician-turned-reality-tv gameshow host Arnold Schwarzeneggar regarding his lackluster New Celebrity Apprentice ratings.
Wow, the ratings are in and Arnold Schwarzenegger got "swamped" (or destroyed) by comparison to the ratings machine, DJT. So much for....

— Donald J. Trump (@realDonaldTrump) January 6, 2017
being a movie star-and that was season 1 compared to season 14. Now compare him to my season 1. But who cares, he supported Kasich & Hillary

— Donald J. Trump (@realDonaldTrump) January 6, 2017
My eyes just rolled so hard that I was thrown from my chair and now have a concussion. Don't let me go to slee—
What's that? Oh, sorry. Dozed off there for a second. Ah, crap. I was really hoping it was 2020 already.
Oh, great. I'm awake in time to read Arnold's response.
I wish you the best of luck and I hope you'll work for ALL of the American people as aggressively as you worked for your ratings.

— Arnold (@Schwarzenegger) January 6, 2017
Anyway, as these things go now and will go until the end of time, everyone reacted to the ridiculous things Trump tweets instead of getting to work on the whole leading the free world thing.
Check out some other people whose eyes are dangerously close to rolling out of their heads.
---

---

3

The electoral college will decide this one too.

---

---

5

President Apprentice. That's a show I would watch.

---

6

This dude does not want anyone hosting the show he produces.

There was a problem rendering this tweet - it may have been deleted.

---

7

Presidential priorities.

---

8

Now we're really in Terminator territory.

---