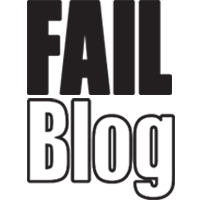 FAIL Blog
The White House Said Trump Doesn't Own a Bathrobe, Twitter Responds, "This Picture Says Otherwise"
It's been a wild 24 hours for President Trump and what he wears after a bath.
First, the "failing" New York Times reported that "when Mr. Trump is not watching television in his bathrobe or on his phone reaching out to old campaign hands and advisers, he will sometimes set off to explore the unfamiliar surroundings of his new home," which makes our president seem like some sort of lost old man.
Then, the White House responded saying, "I don't think the president owns a bathrobe. He definitely doesn't wear one."
Two things: 1) Why wouldn't you own a bathrobe — it's essentially a blanket you can wear — and 2) Don't our tax dollars pay for White House-branded bathrobes?
So now, it's up to us to make up our own mind. To that we say, our minds are made up becuase here's a picture of Trump wearing a bathrobe, and Twitter is having a field day with it. Check it out:
---

2

Sean fights back at John.

---

3

And the nightmare begins.

---

4

I know it's been said before, but that hair.

---

5

He even signs bathrobes.

---

6

This is spiking this year.

---

There was a problem rendering this tweet - it may have been deleted.

---

---

9

But why would he get rid of it.

---

10

Why would anyone ever say this?