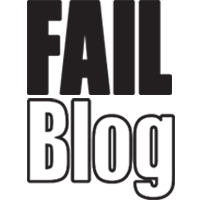 FAIL Blog
It's been a big week for education. We got a new Department of Education Secretary, Betsy DeVos, after she told a Senate committee that guns are needed in schools to protect from grizzly bears or something. Whatever. We're all doomed anyway.
Mrs. DeVos is warming up to her new job. Why just the other day, she was prevented from entering a DC by a group of protestors. It's going well.
Trying — TRYING — to get back in people's good graces, the crackerjack team over the Department of Education Twitter account posted a picture of NAACP co-founder, author, historian, and civil-rights activist W.E.B Du Bois and misspelled his name because of course they did.
Anyway, Twitter isn't having it, and when the account tried to apologize, they misspelled "apologies," and this is the Department of Education and we're all doomed.
1

Betsy takes her new Twitter test drive and crashes her dad's car.

---

Advertisement

---

3

C'mon, you're the Department of Education.

---

---

Advertisement

---

6

This should adorn the walls of the Department of Education offices.

---