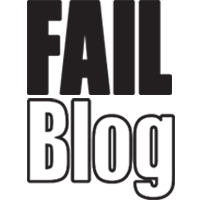 FAIL Blog
Vice President Mike Pence, the homophobic former governor of Indiana who once caused an HIV outbreak in his home state in 2011, is a nightmare person. But as it turns out, he's also a total hypocrite.
Last year, when everyone made like it was 1997 and could not stop saying "email" in response to Hillary Clinton's go-nowhere email-server scandal, Mike Pence, the king of regretful tweets, sent this baby out:
.@realDonaldTrump and I commend the FBI for reopening an investigation into Clinton's personal email server because no one is above the law.

— Mike Pence (@mike_pence) October 28, 2016
Which is even funnier today, because it turns out that, in addition to trying to use government funds to help people "seeking to change their sexual behavior" aka conversion therapy aka believing that homosexuality could electrocuted out of someone aka being a disgusting monster, Pence's private email account that he had classified material on got hacked! What's worse is that it was an AOL email account.
And just like the time Mike Pence tweeted this:
Calls to ban Muslims from entering the U.S. are offensive and unconstitutional.

— Governor Mike Pence (@GovPenceIN) December 8, 2015
People on Twitter are showing him the value of the delete tweet button.
1

Pence sucks at the Internet

---

Advertisement

---

3

That word "disqualifying" really didn't mean much last year.

---

---

Advertisement

---

---

There was a problem rendering this tweet - it may have been deleted.

---

Advertisement

There was a problem rendering this tweet - it may have been deleted.

---

---

There was a problem rendering this tweet - it may have been deleted.

---

Advertisement

---