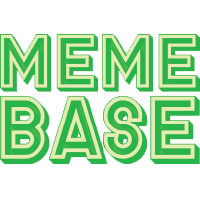 Memebase
Step Aside 'Planet Earth', Alternative Nature is Here
Alright. This is my favorite thing on the internet this year.
Planet Nature and all you other nature shows best watch your back. David Attenbrrowrowhatever step aside.
It's time for you to go on a journey around the world with me_irl and some alternative nature.
So buckle up cowboy, you're about to get learned.
YEAH YOU. STEP ASIDE DAVID

---

Alright. Here goes:

---

---

---

---

---

---

---

---

---

---

---

---

---

---




In true internet fashion, things devolve rather quickly...

---

---

---

---

---