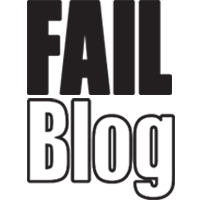 FAIL Blog
Dude Makes Special Request About Who Delivers His Pizza from Domino's and Domino's Is Happy to Oblige
Ordering pizza is a sacred art. You have to choose carefully your toppings, sides, and driver.
A local hero named Ford ordered (Forderd?) from Domino's the other day, but made a special request for his pizza. Ford demanded that his pizza be delivered by the "baddest bitch." And that's when things went from cheese to extra cheese. This is so cool.
1

Domino's pizza tracker, is there anything you can't do?

---

---

3

Ladies and gentlemen, the baddest bitch.

---

4

127,000 Retweets later, I think Domino's is about to get a lot of requests for the "baddest bitch."

---

5

This order is everyone's favorite.

---

---

---

8

And as always, be sure to avoid the 'Noid.