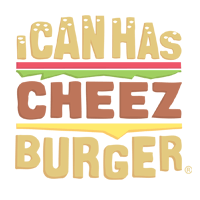 I Can Has Cheezburger?
13 People Celebrating National Love Your (Strange) Pet Day
When you think of a pet, what comes to mind? A cat? Dog? Maybe a...parakeet? Well today is National Love Your Pet Day, and that means it's time for all sorts of people to love all sorts of pets...regardless of how unordinary they might be. Here are thirteen people who truly love their strange pets!
1

This Guy Has Trouble Reining in All the Love

---

2

Yeah...He's Leash Trained...

---

3

Who Wouldn't Love a Woolen Ottoman?

---

---

5

Vaulted Ceilings are a Must!

---

6

Who Doesn't Love Bacon?

---

7

The Helmet is Important...

---

8

You've Got Some Cocka-Doodle-Doody in Your Hair

---

9

The Zebras Called Me Four-Hands!

---

10

Stop Hogging the Back Seat!

---

11

You Should See Their Bath Tub!

---

12

Most Kids Want a Pony...

---

13

She Thought Her Guinea Pig was Having a Growth Spurt