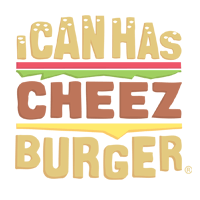 I Can Has Cheezburger?
6 Of The Greatest Cat Ladies In History
You've seen them on television. You might know one in real life. Perhaps you're even one of them. Cat ladies have been around since time immemorial. This is their story.
Surprising no one, Florence Nightingale was a true cat lady. A lifelong bachelorette and supposedly an ownership of over 60 cats throughout her life time (perhaps as many as 17 at once), she certainly fits the stereotype. Nightingale once said that "cats possess more sympathy and feeling than human beings," and was a devoted caretaker for her feline friends, who ate specially prepared food off of china plates in her room.

---

On the more glamorous end of the spectrum, there's actress Vivien Leigh, best known for her portrayal of Scarlett O' Hara in Gone with the Wind. Leigh owned multiple cats throughout her life and was particularly fond of Siamese cats. She was even quoted as saying, "Once you have kept a Siamese cat you would never have any other kind." Leigh's first Siamese, called New Boy, was a gift from her husband, actor Laurence Olivier. New Boy (named after London's New Theatre) wore a custom collar imported from Paris and appears in many photographs with Leigh. Poo Jones, the seal point Siamese she adopted after New Boy's death, was Leigh's favorite cat. He traveled with her everywhere and napped in her dressing room whenever she was working onstage or in front of the camera.

---

Alcott's fondness of felines shone through her writing. In Little Women, the March sisters have a pet cat, and at one point in the story Beth is seen playing with the cat and her kittens. The book even includes a poem called "A Lament (For S.B. Pat Paw)" eulogizing a beloved pet cat: "We mourn the loss of our little pet, / And sigh o'er her hapless fate, / For never more by the fire she'll sit, / Nor play by the old green gate."

---

The Bronte sisters were a nineteenth-century literary family associated with the village of Haworth in the West Riding of Yorkshire, England. Charlotte, Emily, and Anne were each accomplished poets and novelists. Apparently, the famous Bronte sisters not only shared a love of writing, but also a love of cats. Felines are featured in many of the sisters' writings, including Agnes Grey and Wuthering Heights, as well as in the personal diaries of Anne and Charlotte. Emily Bronte even wrote a French essay entitled "Le Chat" ("The Cat"), in which she defends cats against those who argue that they are selfish and cruel, asserting that the disposition of cats is quite similar to that of humans and even arguing that the self-reliance of cats is better than the hypocrisy of humanity.

---

Clara Barton, the famous nurse and founder of the Red Cross, was an animal lover with a particular affinity for felines. During the Civil War, Barton earned the nickname "Angel of the Battlefield," and in appreciation for her selfless work, U.S. Senator Schuyler Colfax sent Barton a kitten. Barton's most beloved cat was the black and white Tommy, who kept her company for 17 years. A portrait of Tommy painted by Barton's friend and fellow nurse Antoinette Margot still hangs in the Barton house in Glen Echo, Maryland.

---

Harriet Elisabeth Beecher Stowe was an American abolitionist and author. She came from the Beecher family, a famous religious family, and is best known for her novel "Uncle Tom's Cabin". The famous author also owned an assertive Maltese cat named after her husband, Calvin.According to Stowe's friend and fellow writer, Charles Dudley Warner, Calvin "walked into her house one day out of the great unknown and became at once at home." Stowe was immensely attached to Calvin the cat, and supposedly she even allowed him to perch on her shoulder while she wrote. When Stowe and her husband had to move, she gave Calvin to Warner, and the cat went on to become the star of Warner's essay, "Calvin (A Study in Character)."