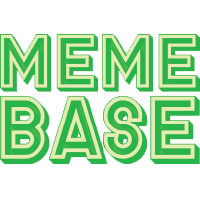 Memebase
Happy 12th Memeversary, Doge!
Can you believe it's been 12 years since the term "doge" was first used? While the word made its debut on the internet show Homestar Runner, it really took hold 5 years later thanks to Kabosu, the Japanese Shiba Inu we associate it with today.
Photos of Kabosu, the pet of a Japanese schoolteacher, really exploded onto the meme scene in 2010. Since then, thousands of images of her and other shibas have been graced with misspelled words in comic sans. These are some of our all time favorite memes and GIFS feautring Kabosu and other adorable shibes.
---

---

---

---

---

---

---

---

---

---

---

---

---

---

---

---