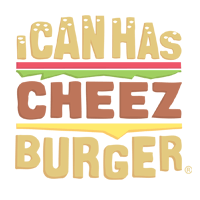 I Can Has Cheezburger?
Man Rescues Over 300 Homeless Cats After the Tragic Death of his Son
1

Chris Arsenault, a retired train conductor from Long Island, NY, lost his 24-year-old son Eric in a tragic motorcycle accident in 2006.

---

2

In a memory of his beloved son, Chris decided to turn his home into a Cat Sanctuary and to offer 300 homeless cats the best conditions where they can live safe and happy lives

---

3

He turned his home into a cat haven for the felines. It was then he knew saving cats was his calling.

---

4

Chris has done many projects to keep all the sanctuary kitties happy from little cat doors to towering, heated outdoor structures and even an area where the cats can watch chickens as their daily entertainment.

---

5

Not only did they build structures, ramps, and perches, but they created paths for all the cats to get to their food, litter boxes and water easily

During winter, cats make their way into the house to stay warm. They have heated structures for other cats that want to stay outside.


---

6

We work tirelessly to combat animal cruelty and neglect with the aid of individual donors, grants, and dedicated volunteers.

Cats in our sanctuary are available to adopt, and we work to reduce New York's feral population using Trap-Neuter-Release methods."


---

7

You can follow Happy Cat Sanctuary's activity on Facebook.