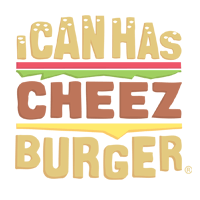 I Can Has Cheezburger?
Know Your Feline's History With This New DNA Test For Cats
Have you ever wished you could find out about your cat's ancestry and ultimately their health and habits? Well, now you can! Find out what your cat's DNA can tell you about their ancestry and ultimately their health and habits.



1

Basepaws introduces the first ever DNA test for cats and allows you to know your cat's ancestry, relations to other felines, cat care and more.

---

Collect hair and swab from your cat, scan the code into the Basepaws app, mail the sample and in just 6-8 weeks, a Kat kit report with the results will be emailed to you



---

Understand genetic diseases that could affect the health of your cat and their offspring. The more you know, the better decisions you will make for their long-term health



---

4

Understand your cat better

Learn how to optimize food and supplements for your cat in order to meet their unique needs, and how your cat's DNA influences your cat's lovable quirks and funny behavior.



---

5

Learn fun facts about your cat

What makes your cat unique? How does your cat compare to other species of cats, big and small? How does your cat compare to your friend's cat?



---

Genetically similar cats behave similarly. Connect and learn with other owners on what to expect as your cat ages and what to do in case something happens.



---

7

Learn some more about the process:

There was a problem rendering this video - it may have been deleted.