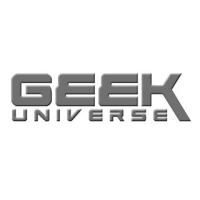 Geek Universe
Let Your Geek Flag Fly on Embrace Your Geekness Day!


July 13th is Embrace Your Geekness Day, so make sure you celebrate in style, whatever that means for you.
1

Whether it's swapping in a new set of sheets

---

2

wearing your favorite Browncoat

---

3

beating the heat by playing video games indoors

---

4

or embracing the seasonably warm weather,

---

5

throw back some butter beers

---

---

7

and whatever you do, don't blink!

---

8

May the odds be ever in your favor,

---

9

and don't forget to have second breakfast.

And elevensies.