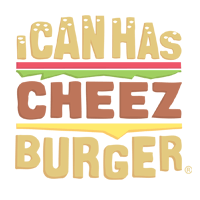 I Can Has Cheezburger?
Welcome To The Most Incredible Animal Shelter You Have Ever Seen
Forget all about those rows of small cages with sad looking animals, flickering fluorescent lighting and depressing atmosphere. Welcome to the new LA animal shelter, The Wallis Annenberg PetSpace, the place where you can enjoy a modern space, educational center, delicious cafe and high-tech adoption suits. Join us for a tour at this new spectacular shelter.

First opened on June 24th, the Wallis Annenberg PetSpace is referred to as "a unique community space featuring an interactive place for pet adoptions, an education center and a leadership institute," according to their website.

Their website goes on to describe their mission as "to focus squarely on the mutually beneficial and dynamic bond between people and their pets, as well as the origins and science of that relationship."


---

The high-tech $20 million Silicon Beach complex features 30,000 square feet and offers much more than just an adoption center

with spaces for educational classes and training workshops as well as a full-fledged research facility, the center hires 30 full-time employees to take care for for the resident animals, with room for volunteers as well.



---

The center has room for 40 dogs and 40 cats that have been scooped up from shelters run by the County of Los Angeles Department of Animal Care & Control. Prospective adoptive parents can meet their fur babies in 10 dedicated canine adoption rooms, with additional ones for cats and other small mammals. Each animal's dietary and behavioral needs is available on a digital screen.


---

In addition to adoption suites, pet owners will be able to partake in educational classes and training workshops.

---

The Fetch Deck is an indoor turfed area where they host pop-up Happenings and Demos on a variety of topics. You can learn about training tips, get insights on pet adoption, meet adoptable pets, and more.

---

The facility includes a dog-friendly play area stocked with plenty of tennis balls to throw and chase

---

A human-animal studies center

On the research side, the on-site Leadership Institute, a human-animal studies center, pulls experts from the University of Oxford, University of Nottingham and Loyola Marymount University's Center for Urban Resilience.


---

Not everything in the building will be designed just for four-legged friends

You'll find an art gallery and community space, along with a two-story slide that will cater to kids and a small amphitheater for discussions and school field trips.


---