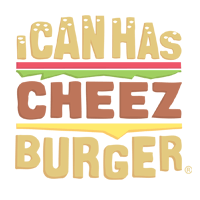 I Can Has Cheezburger?
And she never missed a day of work!
Via: Love Meow
Metilda III has served as DirectFURR of Guest Relations at the Algonquin Hotel in New York City in the last 7 years but now is handing back the keys and retiring

---

Matilda, however, is not the first DirectFURR to serve in this position

Apparently, the historic establishment has always had feline supervisors (supurrvisors) ,since the early 1930s . It's been a tradition for over half a century and many feline supervisors have graced the Algonquin lobby with their presence. The boys were always named Hamlet (seven) and the girls were called Matilda (three).



---

The fluffy kitty took her job very seriously since day one

She was given the title as the directFURR of Guest Relations and even had her very own business cards

---

Matilda welcomed guests at the front desk

---

Gave them a feline inspection on their belongings

---

Did some daily office work

---

Checked everything is in order

---

Supervised the staff and answered their questions with purrs and snuggles

---

Spent wonderful time lounging on her favorite bell cart

---

Napped at any possible place

But mainly, brought countless smiles to guests since 2010

---

After 7 years of dedicated service, we wish 11-year-old Metilda Good luck with her future career!