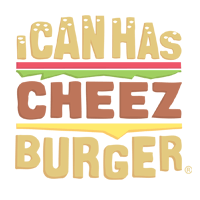 I Can Has Cheezburger?
Introducing The New On-Demand Dog Walking Service App, Wag!
Dog owners/lovers, this one is for you! There are days that the office needs you, there are days you just can't be at home all the time and that means leaving you pup alone. And that also means that sometimes their walks aren't until later in the evening. But wouldn't it be amazing if by a click of a button someone you trust could walk your dog and take him out just for a little while? We've all thought of this but never have actually done anything about it. Until now!
Introducing Wag. Wag offers more of an on-demand experience where the company pre-screens walkers and sends whoever is available to walk a dog when a request comes in. As a result, Wag operates more like Uber or Lyft, both in terms of its screening process for walkers and expansion into new markets.


---

For over the past two years Wag, raised two rounds of funding to support expansion into new markets. Wag has been entering new markets at a regular pace. Founded in Los Angeles, the company has already added a number of cities where the service is now available. These include Austin, Boston, Chicago, New York, Miami, Orange County, Portland, San Diego, Jan Jose, Seattle, Washington DC and now even San Francisco. Users can request "Wag" walkers at any given time. The company has keep things pretty down low when it comes to funding. They have already raised a couple rounds that had previously gone unannounced. And over the past two years the company has raised a Series A round from General Catalyst and Series B round from Sherpa Ventures.

---

Together, those two rounds of funding added up to about $19 million! That money comes on top of the $2.4 million in seed funding Wag raised from investors that include Freestyle Capital, CrunchFund, Greylock, Ludlow Ventures, RRE Ventures, Slow Ventures, Social Leverage and Structure Capital. (Now that is an accomplishment!)

---

We hope to see this app being applied very soon around the world! What's better than giving your dog fresh air and play time!