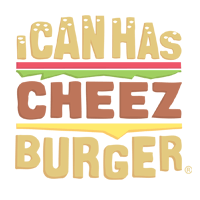 I Can Has Cheezburger?
Here Are The 13 Finalist Photos From Wildlife Photographer of the Year 2017
The prestigious Wildlife Photographer of the Yearcompetition is now in its 53rd year, and this year's edition certain won't disappoint. Today the competition offered a glimpse into this year's finalists, which will be displayed in an exhibition that will tour museums and galleries around the world. This year's competition saw almost 50,000 entries from 92 different countries, with photographers all competing for the top prize of over $6,500. Here are the finalists.
1

Saved but caged by Steve Winter (US)

The back leg of this Sumatran tiger cub was so badly mangled by a snare it had to be amputated. He was trapped for four days before being discovered in a rainforest on the Indonesian island of Sumatra. It is likely the snare was set by oil-palm plantation workers.

---

2

Sewage surfer by Justin Hofman (US)

This tiny estuary seahorse 'almost hopped' from one bit of bouncing natural debris to the next, bobbing around on a reef near Sumbawa Island, Indonesia. As a brisk surface wind picked up, the seahorse took advantage of something that offered a stable raft: a waterlogged plastic cottonbud

---

3

Bear hug by Ashleigh Scully (US)

After fishing for clams at low tide, a mother brown bear leads her spring cubs back across the beach to the nearby meadow. But one young cub wants to stay and play.

---

4

Winter pause by Mats Andersson (Sweden)

On a cold February morning, the red squirrel encapsulates the spirit of winter as it closes its eyes for a moment, paws together, fur fluffed, then resumes its search for food.

---

5

Swim gym by Laurent Ballesta (France)

A mother introduces her pup to the icy water in east Antarctica in early spring. The pair slide effortlessly between the sheets of the frozen water.

---

6

Bold eagle by Klaus Nigge (Germany)

After several days of constant rain, the bald eagle was soaked to the skin. Full concentration on the eagle's expression created an intimate portrait, enhanced by the overcast light of the rainy day.

---

7

Arctic treasure by Sergey Gorshkov (Russia)

An arctic fox carries its egg trophy from a raid on a snow goose nest and heads for a suitable burial spot.

---

8

The power of the matriarch by David Lloyd (New Zealand/UK)

In Kenya's Maasai Mara national reserve, a herd of elephants trekked to their evening waterhole. The mellow light from the fast-setting sun emphasised every wrinkle and hair. The female leading the herd looked straight at the photographer, her eye a glowing amber dot in the heavy folds of skin. Her gaze was full of respect and intelligence.

---

9

Glimpse of a lynx by Laura Albiac Vilas (Spain)

Laura travelled to the Sierra de Andújar natural park in Spain in search of the lynx and struck lucky on her second day – a pair were relaxing not far from the road.

---

10

Romance among the angels by Andrey Narchuk (Russia)

Sea angels are molluscs related to slugs and snails, with wing-like lobes used as swimming paddles. They are both male and female and here they prepare to insert their copulatory organs into each other to transfer sperm in synchrony.

---

11

Saguaro twist by Jack Dykinga (US)

These emblematic saguaro cacti in Arizona's Sonoran Desert National Monument tower at more than 12 metres. The roots weave a maze just below the surface, radiating as far as the plant is tall, to absorb precious rainfall. The saturated limbs are vulnerable to hard frost – their flesh may freeze and crack, while the mighty arms twist down under their loads.

---

12

Resplendent delivery by Tyohar Kastiel (Israel)

Tyohar watched the pair of resplendent quetzals for more than a week as they delivered fruits to their two chicks. Resplendent quetzals usually nest in thicker forest, but this pair had picked a tree in a partly logged area in the Costa Rican cloud forest of San Gerardo de Dota. The additional light made it easier for Tyohar to catch the iridescent colour of the male's dazzling emerald and crimson body plumage and tail streamers

---

13

The insiders by Qing Lin (China)

Each anemone fish has an extra pair of eyes inside its mouth – those of a parasitic isopod which enters as a larva via the fish's gills, moves to its mouth and attaches its legs to the base of the tongue.