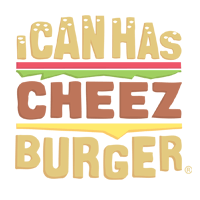 I Can Has Cheezburger?
Smiley The Blind Therapy Golden Retriever Passes
Smiley was more than just a dog. The adorable and happy golden retriever has a remarkable story. Born without eyes, many believed that his life will be full of hardships and pain. But, that was not the case. Smiley had a permanent grin on his face. A smile that can turn anyones bad day upside down and out the door. Because when you saw him, you couldn't help but smiled back too.
The Golden Retriever become known for his signature look but won fans across the world, and more than 180,000 followed an Instagram account dedicated to his activities.

---

Smiley, from Ontario in Canada, regularly comforted young children who experience a death close to them, and would often sit with youngsters with disabilities.

In 2015 his owner told the Huffington Post : "He does something to people. People say they feel like a different person after meeting Smiley."

---

His owner sadly broke the news that Smiley was diagnosed with cancer. And after a difficult battle his loving owner decided that his best friend should not suffer any longer. Stating in his post "Today is the day I give Smiley back. It's time. He's had enough. I do this for him, he doesn't deserve any suffering."

---

4

Here are some people's loving reaction to the sad news

---

---

---