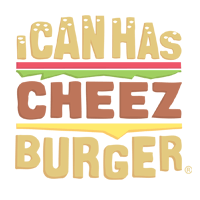 I Can Has Cheezburger?
This Couple Bought a Donkey And Took Him For An Amazing Road Trip
Dennis is the proud owner of three Poitou donkeys. A Poitou donkey is one of the largest donkey breeds out there. The breed was being used for the production of mules throughout Europe in the 19th and 20th century. Dennis bought his first Poitou donkey about 5 years ago with his girlfriend Sandy, and named it Pepito. Three years later they bought two more Poitou donkeys and named those Joey and Igor. They took them for a walk around the area every week and stopped at a bar to drink chocolate milk. The donkeys would wait outside for them to return. They were very friendly and well known by villagers. Being an adventurous couple and travel enthusiasts, they started thinking about taking their donkeys on a trip they would never forget. Putting the plan together, Dennis and Sandy figured they needed to prepare their donkeys for the trip of their life. They had to figure out where to go to, train with the donkeys and buy the required materials. Training with the donkeys began. The process took months and during the process they learned there was only one donkey fit to make this journey. Igor turned out to be very brave and not afraid to work hard. Next to that he was the only donkey that was not afraid to stand and drive around in a trailer. He's the perfect match. They decided to travel to the beautiful Vosges area in the East of France and bought a trailer since they were traveling by car. The trip was amazing and they all had a lot of fun.
---

---

---

---

---

---

---

---

---

---

---

---