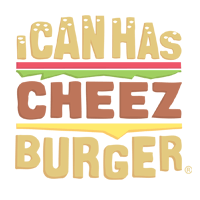 I Can Has Cheezburger?
Welcome To The World's Cutest 'Pre-School' For Orangutans
The International Animal Rescue organization recently opened an orangutan "pre-school" in Borneo where orphaned baby orangutans learn to climb, socialize and live among their peers without the threat of poaching or habitat destruction. Could there be anything cuter? probably not.
1

The plight of the orangutan in Indonesia has reached a critical stage, with the survival of the species under serious threat.

Animals are suffering and dying because of the systematic destruction of the rainforest, primarily for palm oil production, particularly in Kalimantan, the Indonesian part of the island of Borneo.

---

2

International Animal Rescue's team is working in West Kalimantan to rescue and care for baby orangutans that have been taken from their mothers to be illegally sold as pets and adults that have spent their entire lives in captivity, chained up or imprison

---

3

The team also comes to the aid of orangutans left stranded when their forest home is destroyed and trans-locates these vulnerable animals to safe areas of protected forest.

---

4

Any animals that can no longer survive in the wild will be given a permanent home at the centre.

---

5

The project is an ambitious one but we are committed to rescuing and rehabilitating as many orangutans as we can and giving them a second chance to live safely in their natural environment.

---

6

The overall aim of our rehabilitation programme is to release as many suitable orangutans as possible into areas where they have become extinct, or where the carrying capacity of the area is so low that the resident orangutans are at risk of extinction

---

7

Watch these adorable orangutans at their pre school