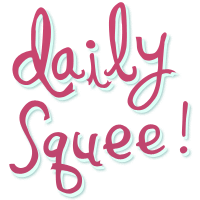 Daily Squee
Catherine says: "This is Aspen, my ringneck dove, taking a nap on my bed. He usually prefers it to his cage."
I don't blame Aspen, I prefer squishy beds over perches too.
Do you have a squee pet that you want to share with the world? Send us your pet pictures and stories, and they could end up on Daily Squee!