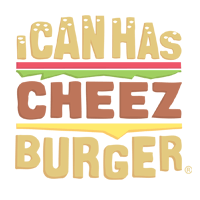 I Can Has Cheezburger?
We love our dogs and we always document the puppy vs the actual size. It's a must. But one Imgur user rayzer12, went a little different route. When he brought his puppy Axl home -full name is Axl Riley, Axl was born on 9/11 so his middle name is in tribute to one of the many rescue dogs that worked at ground zero- aged just 7.5 weeks. He first took a photo of the pup curled cutely in a quite an unusal place... because mostly cats tend to do this...in the gusset of his underpants. This kinda became a regualar thing as Axl continued to follow his human to toilet breaks. So, rayzer12 would take a photo of the lavatory Labrador nestled in his pants…
Just take a look for yourself!
1

Axl, about 5 days after we took him home (7.5 weeks)

---

2

Here he is at 8.5 weeks

---

---

---

---

---

7

12 weeks, they grow so fast

---

---

---

---

---

---

---

---

Did you document your pet growing up? If so share with us!