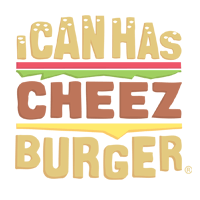 I Can Has Cheezburger?
For a man to ever truly comprehend rejection, he needs to first be completely rejected by a cat. Only then will he know true rejection. Or so they say (Who has ever said this?). An actually true fact is that the frequency of a domesticated cat's purr is the same frequency at which the cat's bones and muscles repair themselves. Imagine meowing yourself into recovery from the gym... I'll try anything once.
Also the only reason we have a door flap for pets is because Isaac Newton's cat kept screwing up his light experiments so he had to find a suitable solution.
Want to find out even more about our favorite felines? Maybe the funniest of them all, or just some more amazing Cat pictures and memes will do the trick
---

---

---

---

---

---

---

---

---

---

---

---

---

---

---

---

---

---

---

---

---

---

---

---

---

---

---