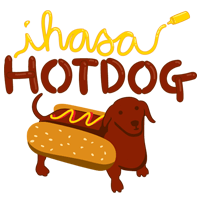 I Has A Hotdog
1

Maple has many skills, for example harmonizing

Sail by AWOLNATION w/ Maple

---

"Woof!" Maple (IB:Thomas)

---

3

She's also an interpretive dancer

"And I don't want the world to see me.. 'cause I don't think that they'd understand" Iris by Goo Goo Dolls w/ Maple

---

"I don't want you to leave, will you hold my hand?" Stay With Me by SAM SMITH w/ Maple

---

5

Nailed the nose crinkle!

"It starts in my toes and I crinkle my nose. Where ever it goes I always know" Bubbly by Colbie Caillat w/ Maple

---

6

Dog tails are like metronomes, so Maple naturally has excellent timing

Seven Nation Army by The White Stripes w/ Maple

---

7

She knows she's good too

Maple thought my vines needed more cowbell

---

8

Maple is also a muse for Trench's original music

Contemplative w/ Maple (Music by Trench)

---

9

And she has killer boots!

Having fun with my new snow boots (Music by Trench) Ionger vid on lG @AcousticTrench

---

10

Even her athletic shortcomings are inspiring

"When you're ready come and get it" (Selena Gomez's Come & Get It by Trench)

---

11

Shake it off Maple, you'll get the ball next time

"I'm just gonna shake, shake, shake, shake, shake. I shake it off, I shake it off" Taylor Swift's Shake It Off by Trench

---

12

We love you forever Maple

"I can't help falling in love with you"