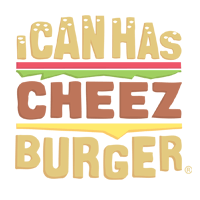 I Can Has Cheezburger?
Cats are fazed by much. In fact they really know how to make a perfect fell special and not all at the same time... So why would they care about a game that was specifically made for them? Oh, ya they love it when we humans go through so much work to make them happy! So you might as well introduce (or try to) your cat to these games! Who knows, they might actually love it and then in return start showing some kind of gratitude!
Developed by Friskies®, (yes the ones that make the cat food) They researched and tested to this App to excite your cat's senses! Your cat paws at the screen to catch the fish. Available for iPad®, iPhone®, or Android™ Tablet.

---

Advertisement

This app will have your cat swatting at all sorts of critters that skitter, fly, and crawl around on the screen! If you also want to join your cat on his play time... get paid app and bluetooth, for you can be the one in control of all the critters allowing you play with your cat! Available on Android™.

---

Just like real pinball, let you cat swat the ball and have it zoom the screen hitting everything and raking up some points! Available for Android™.

---

Let your cat explore their artistic side. While they are chasing the mouse they will also be painting! What beautiful masterpieces will they come up with? Available on iPad®

---

Advertisement

So apperently this app was not made for cats... not sure why though. Cats love it! The beautiful koi respond to touch, including "biting" your finger (or paw) and swimming around. Available on Android™.

---

Basically the title says it all. Let your cats smash and squash the bugs and creatures roaming around on the screen. Available for iOS and Android™.

---

Has your cat captured all your mice and is left with nothing to play with? Get them their own friendly and never ending rodent relationship! They can chase and hunt to their hearts content. Available on Android™.

---

Advertisement

The ultimate cat-n-mouse game for your cat. This one has real mouse sounds and lets your cat catch the mouse! Sadly, only for apple devices...

---

Umm... ya. Hopefully this playing with a cockroach, fish, or mouse game will also teach them how to hunt them down in real life! Available for Android™.

---

Does your cat love the laser pinter game? Do you get annoyed after a couple minutes cus you're over it, but keep going because your cat loves it? This game is for you and your cat then. This game is simply a computer version of playing with a laser pointer, only thing is you don't have to point the laser any longer! Available on iOS 2 or later on iPhone®, iPad® and iPad® touch.