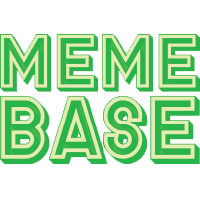 Memebase
The New 'Deadpool 2' Trailer Introduces Us To X-Force And Hilariously Trolls Blake Lively
20th Century Fox has released another delightful trailer for May 18th's Deadpool 2 and we are getting seriously pumped. The new teaser gives us more of a taste of the antihero's ragtag supergroup called "X-force," a team put together to defeat Cable to save a young boy he kidnapped. The introduction is dripping with our favorite kind of Deadpool humor, with our sardonic leader explaining "We need them tough, morally flexible and young enough to carry their own franchise for 10 to 12 years." We're even wowed by an appearance by the amazing Terry Crews.
The humor doesn't stop there. The famously troll-friendly relationship between Ryan Reynolds and Blake Lively makes an appearance via a Sisterhood of the Traveling Pants reference. "Doing the right thing is messy, but if you wanna fight for what's right, sometimes you have to fight dirty," he tells his pals. "And that is why 'Sisterhood of the Traveling Pants' is pure pornography."
The jab is just one example of the trolling that seems to occur in Reynolds and Lively's relationship. The duo is known for openly mocking the other's appearance and going head to head on Instagram. Definitely give them both a follow if you like the banter.
---

2

Happy Birthday to my amazing wife.

---

---