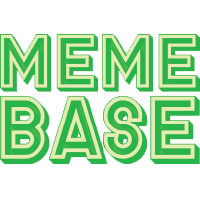 Memebase
9 Pics That Perfectly Describe Life Before And After Getting A Dog
Adopting a pet is often a huge adjustment, but this is especially the case when adopting a doggo. The health benefits of owning a dog (lowered heart rate, more exercise, adorable wingman) are many, but ownership does come with its downsides. You have to wake up earlier and go home earlier. You realize the importance of a lint roller, consider abandoning your black clothes altogether. Febreze becomes your best friend. At the end day, these annoyances are totally worth it - as you can see in the comic below.
1

Your meals have a permanent audience.

---

2

Your camera roll gets a lot bigger - and a lot cuter.

---

---

---

5

Your wallet becomes markedly thinner.

---

6

You have no toys. All toys belong to doggo.

---

7

Gaming takes on a whole new meaning.

---

8

Your softer side starts to come out.

---

9

You need to invest in some seriously pet-proof wiring. And it's all worth it.