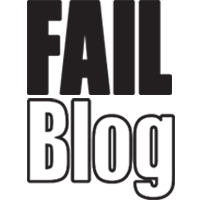 FAIL Blog
As unflattering and honest as the car itself. But this guy could sell s**t to a sewage plant. And he definitely needs a comedy special on Netflix, before Comedy Network sucks him up and makes him into another nothing. I might even take some of his material myself.
We all had that jalopy that every time we turned the key we prayed it didn't explode. It's quirks and safety hazards, we took as character and the million dents bumps scratches and jerry-rigged, were just "adding to the vintage look". I can't wait until you explain the bumpers falling off when you close the doors "It was their time...".
Craigslist can be a great place to find hidden gems, and cars are not the only Craigslist goldmines some people have found. This individual probably made enough to pay his mother to rent the garage out at least another 6 months. This guy ingeniously disguised his wares as innocent household items, and you won't believe how people reacted.
---

Advertisement

---

---

---

Advertisement