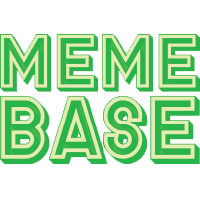 Memebase
Happy Canada Day to Hosers in Canada and Around the World, Eh!
Just celebrate responsibly, ya knoow. There's no need ta be discourteous or anything like that.
1

Tomorrooh's pro'bly gonna be a tough work day, eh?

Worth it.

---

2

I can only assume this is what happens ta every Canuck on Canada Day.

---

---

---

5

WATCH OOT, WORLD! IT'S TIME TA GET CRAZY!

Well... not too crazy.

---

6

Happy Canada Day to all the Marvel fans oot there. Sincerely, Captain Canada.

---

---

8

Indeed it is, and we 'Muricans promise to take on any Ruskies who (falsely) claim otherwise.

---

9

It doesn't get much more Canadian than this.

---

---

11

It's actually a requirement for GIFs in Canada to have Tim Hortons in them.

---

12

Celebrating Canada Day in Texas can get a little touchy.

It's all in good fun, though.

---

13

Congratulations on being the inaugural (and only) member.

---

14

Canada: America's quiet, cooler sibling.

---

15

Yeah, it kind of happened like that.

---

---

17

You folks are a people all your own.

---

18

If you move to Canada, learn your voc-eh-bulary.

---

19

Because you hosers are an awesome bunch!

---

20

So Happy Canada Day/Bonne Fête du Canada to our hat. Sincerely, your pants.