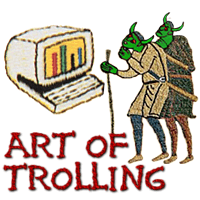 Art of Trolling
Will New Yorkers Share Their Coffee?
Whether it's true or not, New Yorkers have gained the stereotype of being rude, pushy, demonstrative, and just generally being unpleasant when they're out in public. Ed Bassmaster set out to debunk (or confirm) that stereotype.

In the words of a New Yorker (maybe?), have a nice day, a**hole!