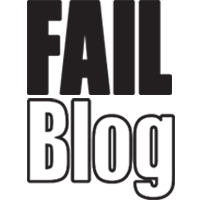 FAIL Blog
Roseanne Barr Gets Fire Roasted For Tweet Blaming Her Racism On Ambien
On Tuesday, a nation of shocked and disgusted and utterly bewildered people watched as comedian turned delusional conspiracy theorist, Roseanne Barr, singlehandedly incinerated her career with a deeply ill-conceived barrage of racist tweets. Following the tidal wave of self-created blowback, Barr (thankfully) tendered her resignation from using Twitter. But wait. This is 2018.
Barr had to come back from the grave to piss the world off a bit more, and let loose a nonsensical tweet about how taking Ambien manifested in her racism. The tweet read: "guys I did something unforgiveable so do not defend me. It was 2 in the morning and I was ambien tweeting-it was memorial day too-i went 2 far & do not want it defended-it was egregious indefensible. I made a mistake I wish I hadn't."
Naturally that BS fresh off the press is getting meticulously shredded to oblivion by anyone and everyone on Twitter.
---

---

---

---

---

---

---

---

---

---

---

---

---