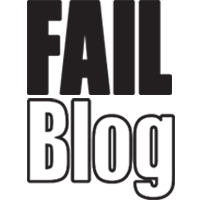 FAIL Blog
The music industry is in a fever this week over the pure and unadulterated brutality of an ongoing diss-track rap battle between Pusha-T and Drake. Drake released a diss-track (aka lyrically ruthless song that meticulously picks apart one's most shameful, private moments) titled, "Duppy" this week which was a volatile response to Pusha-T's "Infrared" single off the new Daytona album.
Pusha-T proceeded to go OFF at the mention of his fiancee, and called out Drake for fathering an unclaimed child with a porn star in a song with an album cover that depicts Drake wearing minstrel-style blackface.
---

---

---

---

---

---

---

8

Oh no, internet. You just had to go there, huh?