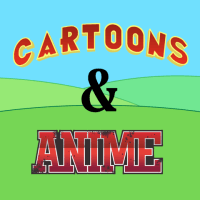 Cartoons & Anime
Finnish artist and designer, Jirka Väätäinen has made a fantastic series of Disney Princesses (and others) drawn as if they were real life human people. Now, it's the dude's turn. Eight of Disney's hunkiest romantic leads, (princes and no) are turned into life-like pieces of art. Relive your pre-pubescent sexual awakening going through these childhood fantasies, it's only kind of awkward.

The men have been paired with their female counter-parts just to see how well the couples stack up.
1

Prince Eric from 'The Little Mermaid'

She just wants to be a part of his world.

---

Advertisement

From zero to hunky, hunky, hero...

---

3

Prince Phillip from 'Sleeping Beauty'

She should be more careful using her spinning wheel.

---

4

John Smith from 'Pocahontas'

He's the most racist of Disney Princes! Sorry Pocahontas!

---

Advertisement

Who needs a high vocabulary when you got them abs?

---

Prince Ali! Fabulous he! Ali Ababwa...

---

7

Prince Adame AKA The Beast from 'Beauty and The Beast'

Stockholm Syndrome anyone?

---

Advertisement

8

Prince Charming from 'Cinderella'

Is he foot fetishist or just a cobbling enthusiast?