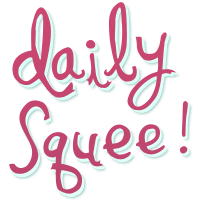 Daily Squee
Reader Squees: Happy Sampson
Rachelle B says: "This is Sampson, a Katrina rescue puppy (who is now six years old and still acts like a little puppy) He's a happy little boy!"
Sampson is clearly incredibly well loved. Good work!
Do you have a squee pet that you want to share with the world? Send us your pet pictures and stories, and they could end up on Daily Squee!