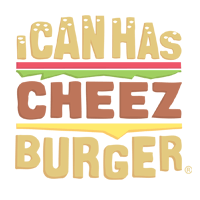 I Can Has Cheezburger?
Your life will never be this easy ever again. Check them out!
1

Make a cozy and soft sleeping spot for your dog by this easy DIY "Sweatshirt Pet Bed".

---

Advertisement

---

3

Put a ball in your dog's food bowl if he or she eats too fast.

They'll be forced to move the ball around to get to all the food.

---

4

Store dry kibble in air-tight containers to keep them fresh and save space.

---

Advertisement

5

For a multi-person household, get the Membo, which has tiles you can flip that signify whether the dog has been fed already.

---

6

Protect your dog from snatchers.

---

7

For a dog who loves to tear apart stuffed animals, make a durable activity ball with a Hol-ee rubber ball, scraps of fabric, and treats.

---

Advertisement

8

Pup stung by a bee? Not to worry..

Remove the singer by scraping it with a credit card. Then, apply a paste of baking soda to the area as a poultice. If your pup shows signs of an allergic reaction, call your local vet to check the symptoms before giving a a dosage of Benadryl.

---

9

Prevent dog ear infections with this easy tip:

---

10

Stuff your bestie's Kong with a few cubes of cheese and microwave it for 5 seconds. She'll absolutely love the challenge!

Want to really get fancy? You can stuff it with peanut butter (to cover the smaller hole), kibble, mashed potatoes, banana, and drizzle chicken broth or gravy over it all. Freeze this feast overnight and your dog has a gourmet adventure the next day.

---

Advertisement

11

Hack an old pair of cargo shorts into a dog-cooling vest.

If you are going on a long walk in the summer, make a cooling vest out of old cargo shorts. Once you have it made, you can get the vest wet and then put ice packs in the pockets to keep your pup cool!

---

12

Never get inadvertently splashed again with this pet shower curtain.

---

13

If your dog isn't feeling well, add some low-sodium chicken broth to the drinking water.

---

Advertisement

14

Use this veterinary advice chart for emergencies.

---

15

Make an ice lick by freezing toys, bones, and chicken broth into a cake mold.