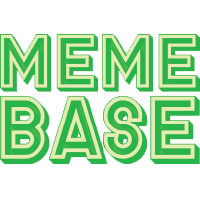 Memebase
The Internet Isn't Happy About Taylor Swift's Abuse of Her Trademarks
Did you know Taylor Swift holds the trademark for such phrases as "this sick beat" "cause we never go out of style" and "nice to meet you. where you been?" Taylor's team is incredibly protective of her intellectual property, and recently it's gotten her into a bit of trouble with fans.
Swift's legal team has been going after innocuous fan accounts and podcasts for allegedly violating copyright laws, causing outrage amongst Taylor fans and haters alike. In the case of the Citizen Radio podcast, the cease and desist notice they received claimed Citizen Radio had played a Taylor Swift song in their podcast, but the podcasters claim they only recited lyrics. Another incident involved a Taylor Swift fan page having their tweets blocked based on copyright grounds:

These incidents have led to some bad blood on the internet, where people have been working Swift's lyrics into sentences followed by a short copyright notice:

---

---

---

---

---

---

---

---

---

---

---

Please don't sue us, Taylor.