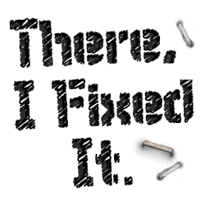 There, I Fixed It
Who Needs a Dull, Boring Old Factory Rear Spoiler?
"Hand made rear spoiler, apparently made from a sheet of metal! Plus, it comes with a bonus item: the wobbling badge, fixed in place with a single screw..."
That's brilliant! Kludges are no longer "kludges." They're "fixes with character."