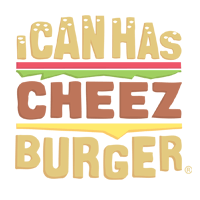 I Can Has Cheezburger?
Woman Seeks to Rent Garfield Look-Alike Cat For a Lasagna Dinner With Her Kids
This is no joke! A mom named Clara Edwards wanted to create a real-life Garfield dinner party for her kids. (and the best mom award goes to...) She even posted a flyer asking to borrow an orange cat for the day! @lauren_jade44 saw the flyer at her dad's office and got plenty of volunteers to offer up their cats! Just take a look!
---

---

---

---

---

---

---

---

---

---

---

12

Even Our ICanHas Cheezburger Facebook users got in on the fun!

He's big, he hates Mondays and is indifferent about lasagna ??-Tabitha Taber

---

13

He's a little crazy but he does love food ??-Katie Drawdy

---

14

Mine would be up for it - Charlotte Wagner Hachenberg

---

15

His name is Garfield, he loves lasagna or any human food, he says extra cheese on my slice please. Oh and he hates Mondays because that's when his mommy goes back to work. **He hates car rides though so he'll invite them over for my lasagna.