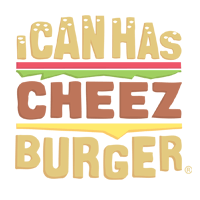 I Can Has Cheezburger?
Zoid's Funny Cat Comics Will Have You Giggling All Day
Follow along as Rugford the Persian cat oh so innocently annoys Egg the Tuxedo cat! These comics will leave you giggling for hours! Creator of Zoid's Funny Cats, Lindsey Greyling, began the journey all the way back in 2010! "I drew a little sketch of my friend's Persian cat Pilchard for her birthday[...] I began selling art cards of the character online and named him funny cat." The adorable cat characters that feature in Greyling's comics are incredibly personal to the artist. Stating on her Facebook, "I gave my characters names that are actually very personal to me. They are all named after cats who have been in my life."
One thing is for sure, these comics are very funny and cute!
For more of Zoid's Funny Cats check out Facebook/ Deviantart / Twitter /Patreon
---

---

---

---

---

---

---

---

---

---

---

---

---

---

---

---

---