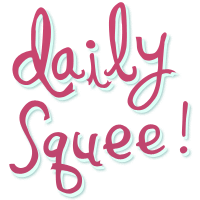 Daily Squee
Our Submitter says: "My hedgehog Ampersand does not approve of this tacky impostor."
Hmmm, he might be floofy, but he does seem like a poor substitute for a real hoggie.
Do you have a squee pet that you want to share with the world? Send us your pet pictures and stories, and they could end up on Daily Squee!