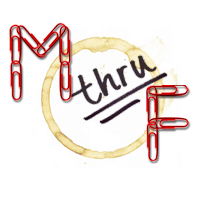 Monday Thru Friday
First, Chick-Fil-A shot itself in the foot by declaring itself an anti-gay corporation. Then, it proceeded to shoot itself in the other foot by removing all Muppets-related meal toys from their stores because the Jim Henson Company didn't want to be associated with bigoted morons of a safety issue. Now, Chick-Fil-A has decided it would be prudent to shoot itself again by creating fake Facebook accounts to defend their position against customer backlash.
Never mind the whole thing last November about Chick-Fil-A suing a farmer in Vermont because he printed shirts which said "Eat More Kale" on them (Chick-Fil-A claimed that the words "Eat," "More," placed before the name of any food was their intellectual property). Oh yeah, and there was that whole thing about firing an employee last December because the employee printed racist slurs on an Asian customer's receipt.
I'm actually looking forward to their next sad cover-up attempt. It ought to be pretty entertaining!