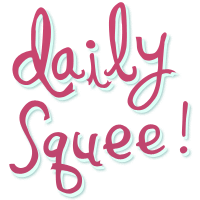 Daily Squee
Reader Squee: Jack the Explorer
KD says: "This is my baby Jack. He loves to get into any nook and cranny, but sometimes those ears are just too big!"
You see Jack the trick to being a successful explorer is to learn mastery over your own floppy ears. Stay squee!
Do you have a squee pet that you want to share with the world? Send us your pet pictures and stories, and they could end up on Daily Squee!