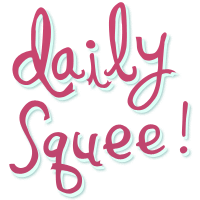 Daily Squee
Reader Squee: Horace and His Bone
Amanda says: "Horace being cute and innocent lasts only until no-one is looking."
I see, so Horace is one of those sweet-to-your-face, but michevious-behind-your-back kind of dogs? I know the type.
-Sally Squeeps
Do you have a squee pet that you want to share with the world? Send us your pet pictures and stories, and they could end up on Daily Squee!