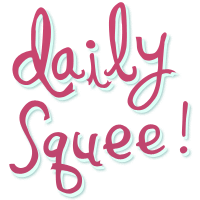 Daily Squee
Reader Squee: White Sands
Mary says: "This is my dog Jack on the happiest day of his life, at White Sands in New Mexico."
Every dog has their day! Let's all squee and enjoy the memories together.
-Sally Squeeps
Do you have a squee pet that you want to share with the world? Send us your pet pictures and stories, and they could end up on Daily Squee!