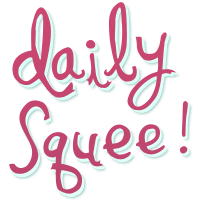 Daily Squee
Reader Squee: Wendy, The Old and Lovely
Karin Johansson says: "This is my really old Birman Wendy. She is 19 years old and starting to tackle off. She looks so sad and scruffy now, but we love her dearly!"
Wendy is a wise, old, fluffy squee! I'm glad she has a loving home to spend the end of her life in, being well taken care of.
-Sally Squeeps
Do you have a squee pet that you want to share with the world? Send us your pet pictures and stories, and they could end up on Daily Squee!