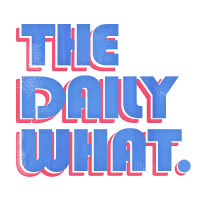 The Daily What
Toy of the Day: Devil Giraffe will Steal Your Soul
If you're looking for a cute, cuddly (posessed) stuffed animal to go with that "Evil Stick" you bought for your kids - you're in luck.
Just in time for Christmas, Satan has unleashed his latest minion disguised as a tiny giraffe.
Watch it walk across a table emitting a high-pitched scream to conjure all the demons from hell to your house for the holidays.